Forbes Global Properties | Perspectives

Forbes Global Properties Reveals Timely Trends and Predictions in Perspectives: A Report on International Luxury Real Estate
Perspectives draws from the transactions and expertise of over 13,000 leading experts from 22 countries.
Forbes Global Properties, a curated consumer marketplace of luxury homes and an invitation-only membership network of top real estate firms, has released Perspectives. The comprehensive analysis highlights Summit County, Colorado, within the international luxury residential market context, gleaned directly from its more than 13,000 prominent local experts. The report examines luxury property market activity in 22 countries, ranks buyer preferences, and underscores market resiliency through recent trophy transactions.
When examining the overall housing market, Perspectives shows that luxury segments were insulated from the effects of rising inflation as affluent buyers are typically less sensitive to spikes in interest rates due to limited reliance on credit. This was exemplified by a five-year review of studied markets that revealed a 34% increase within the top 20% of 2022 transactions. Furthermore, numerous markets, including the domestic and international cities of Miami, Dubai, Melbourne and the states of Arizona, Massachusetts, and Utah recorded their highest-ever priced residential transactions in 2022.
"2022 was marked by a return to steady price increases and transactional volume following a period of unprecedented pandemic-fueled price appreciation," said Michael Jalbert, Chief Executive Officer, Forbes Global Properties. "63% of our markets experienced year-over-year price increases, and where declines were reported, they were modest, registering at or below 15%."
In some markets, economic and geopolitical volatility coupled with a dearth of quality housing stock resulted in prospective buyers pausing on potential property searches. However, Forbes Global Properties real estate specialists stressed that around the world, ultra- and high-net-worth individuals characteristically look beyond short-term turbulence and continue to see property purchases as a safe and secure storage of wealth.
Reviewing the world's top 100 highest-priced transactions in 2022 revealed that 58 of the homes were located in major global cities, and just over a third were found in revered vacation destinations. The top 25 transactions exceeded an aggregate total of US $2.57 billion and ranged in price from US $72 million to Florida's largest-ever residential US $173 million sale. In addition, Forbes Global Properties members are credited with several US $50 million-plus transactions, including the US $126 million sale of Bel Air's "The One."
"Luxury real estate continues to command strong prices in the world's top major cities where the most affluent individuals are prioritizing outdoor living spaces and convenient access to lifestyle amenities that rival the most coveted vacation destinations," said Bonnie Stone Sellers, Co-Founder and Chair, Forbes Global Properties.
The collective insights of Forbes Global Properties members highlight that amenities sought by high-net-worth buyers have continued to evolve, with a list of top six must-haves that includes outdoor space, proximity to lifestyle amenities, multiple home offices, more space to accommodate the return of in-home entertaining and hosting, private pools and fitness facilities, and an expansive upgraded gourmet kitchen. Although not ranked, increasingly sought-after amenities also include electric vehicle charging stations and communities that offer enhanced levels of security.
The exclusive worldwide residential real estate partner of Forbes, Forbes Global Properties provides branding and marketing services to the world's premier real estate firms and is now represented by more than 13,000 real estate agents across 440 locations. Members are thoroughly vetted, and the network is comprised of top brokerages with proven records of success in luxury property sales and recognized delivery of exceptional client service.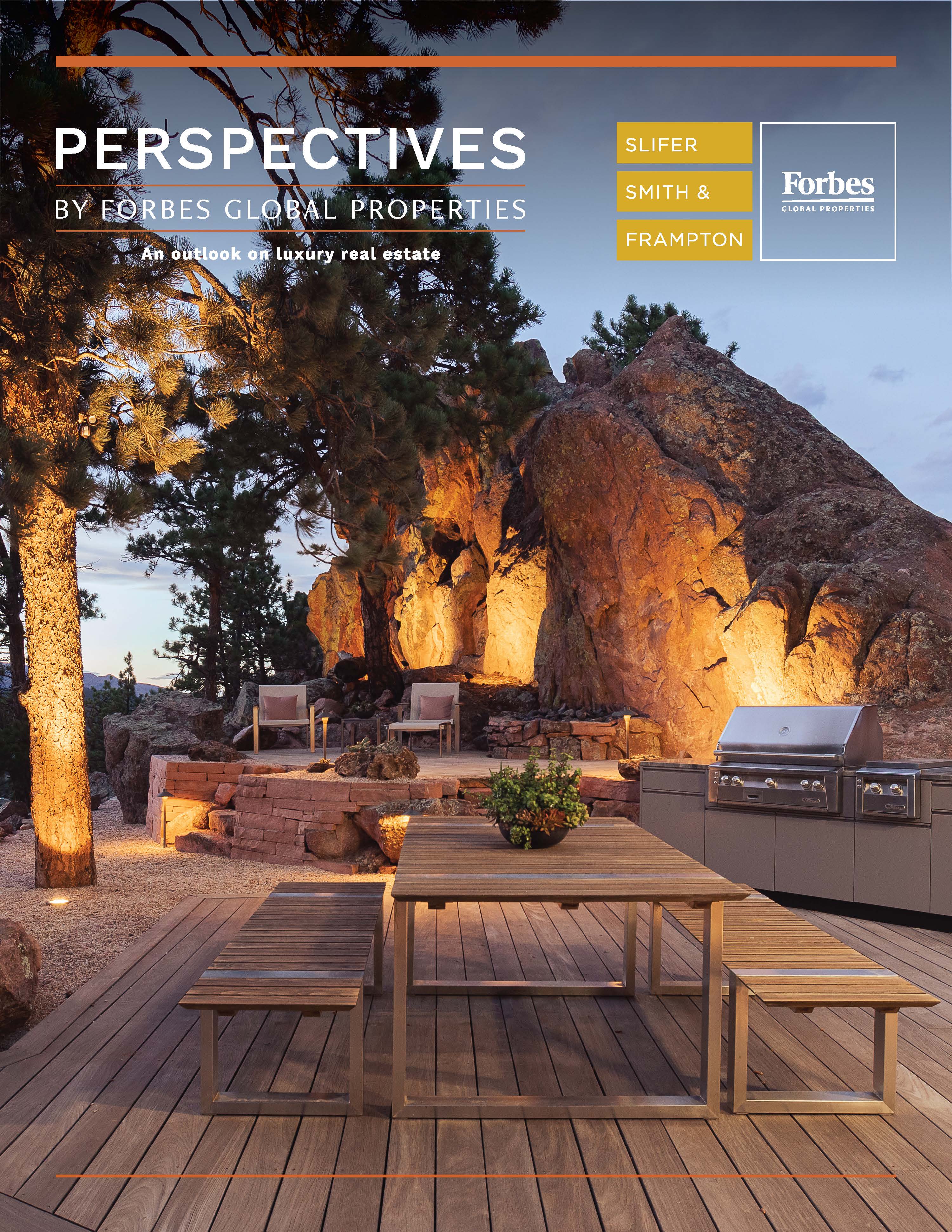 About Forbes Global Properties
Established and led by the world's foremost independent luxury residential brokers and industry veterans, Forbes Global Properties is a curated consumer marketplace connecting discerning buyers directly to the world's finest homes and the elite agents representing them. Established in 2020, the invitation-only network spans 440 locations and comprises more than 13,000 property experts across the U.S., Asia, Australia, Canada, the Caribbean, Mexico, the Middle East, New Zealand, and Europe. For more information, visit forbesglobalproperties.com.
Testimonials
" Paul Gotthelf and his team went above and beyond the typical level of service expected from a real estate brokerage firm during the sale of our vacation home. Paul was incredibly responsive, proactive, considerate, and diligent with all matters big and small. We managed to sell our home during the COVID-19 pandemic, and Paul and his team did not skip a beat. I cannot recommend him enough. "
- Matthew Thomas Harrison Trust
" Paul and Lindsey were great to work with in selling our house, they made a potentially difficult and stressful situation easy and enjoyable, we would highly recommend them to anyone looking to buy or sell their home. "
- Ken and Suzi Netzeband
" We thank Paul and Lindsey for all of their devoted efforts in selling our home in Cordillera, Edwards, CO. They attended to every detail and took on our problems and got them solved very professionally!!! "
- Meadowside LLC
" PAUL GOTTHELF WAS OUR CONTACT AS A JEWELER AS OPPOSED TO A REALTOR. HIS PASSION FOR THE INDUSTRY AND THE ETHICAL STANDARDS WHICH ARE INTEGRAL TO PAUL'S WAY OF DOING BUSINESS, IS ABOVE REPROACH. LEA LUNDBERG KNEW PAUL IN 1980, AND SUBSEQUENT OPPORTUNITIES GAVE HER A GREAT DEAL OF INSIGHT INTO THE TYPE OF PROFESSIONAL ATTITUDE MAINTAINED BY PAUL. SSF AND HIS ASSOCIATION WERE JUST THE "ICING ON THE CAKE"! AT THIS TIME, ETHICS IS EXTREMELY IMPORTANT AND PAUL'S WORD IS - AS LEA'S FATHER, DEL MAYNE USED TO SAY - GOOD AS GOLD AND YOU CAN TAKE THAT TO THE BANK!! LEA WAS BORN AND RAISED IN THE EAGLE/VAIL VALLEY, AND HER PARENTS HAD A BUSINESS IN AVON FOR OVER 37 YEARS PRIOR TO THE BEGINNING OF VAIL. SHE WAS RAISED IN BUSINESS ALL OF HER LIFE, AND PROFESSIONALS SUCH AS PAUL GOTTHELF, WERE THE "NORM" AND EXPECTED MANNER IN DOING BUSINESS! "
- Lundberg Trust
" It was great to work with Lindsey and Paul, both were extremely easy to work with and I had confidence in their knowledge and guidance. Thanks! "
- Karen E. Wojtko Rev. Trust
" Amicable, helpful, efficient. "
- Damian Michel Amanton
" Paul is amazing He pretty much sold packed shipped and moved us and then repaired things that needed repairing. Way beyond just selling our house. So many thanks to him and staff The best ever in a time of need. "
- Bindy Nields
" Paul has been our broker for several transactions in Denver and the eagle Valley. He has always done a spectacular job for us. He just completed the sale of our home in EagleVail, which had a few complications. Paul dealt with this in an extremely professional manner. He always goes well beyond what is expected. If I had another home to sell in Colorado, I wouldn't think twice about using anyone else but Paul. "
- Patrick Tierney 08 Rev Trust
" Paul and his team worked very hard and professionally to ensure the transactions closed. "
- Harvey Allon
" Paul and Lindsey were truly a dynamite DREAM team! They both are incredibly warm, kind, responsive and helpful. We cannot overstate how wonderful it was to have their support in purchasing our first home. They are absolutely the people you want in your corner and have your best interests at heart. Paul has tons of building experience and knowledge of the valley; Lindsey is extremely organized and professional. "
- Holly & David
" Paul far exceeded all our expectations and has been enormously helpful throughout our search for the right property, contract submission, closing and getting settled into our wonderful new home! We are delighted and so grateful for Paul's guidance and terrific advice. We feel very lucky to have been able to work with Paul and to get to know him as our Edwards neighbor. We trust Paul implicitly and would highly recommend him without any reservation or hesitation!! "
- Gerard del Junco Rev. Trust
" Professional, helpful. purchased property using Paul years ago and whenever we had a need for advice and assistance over the years, Paul provided it "
- Virgil L. Archer, Jr.
Previous
Next