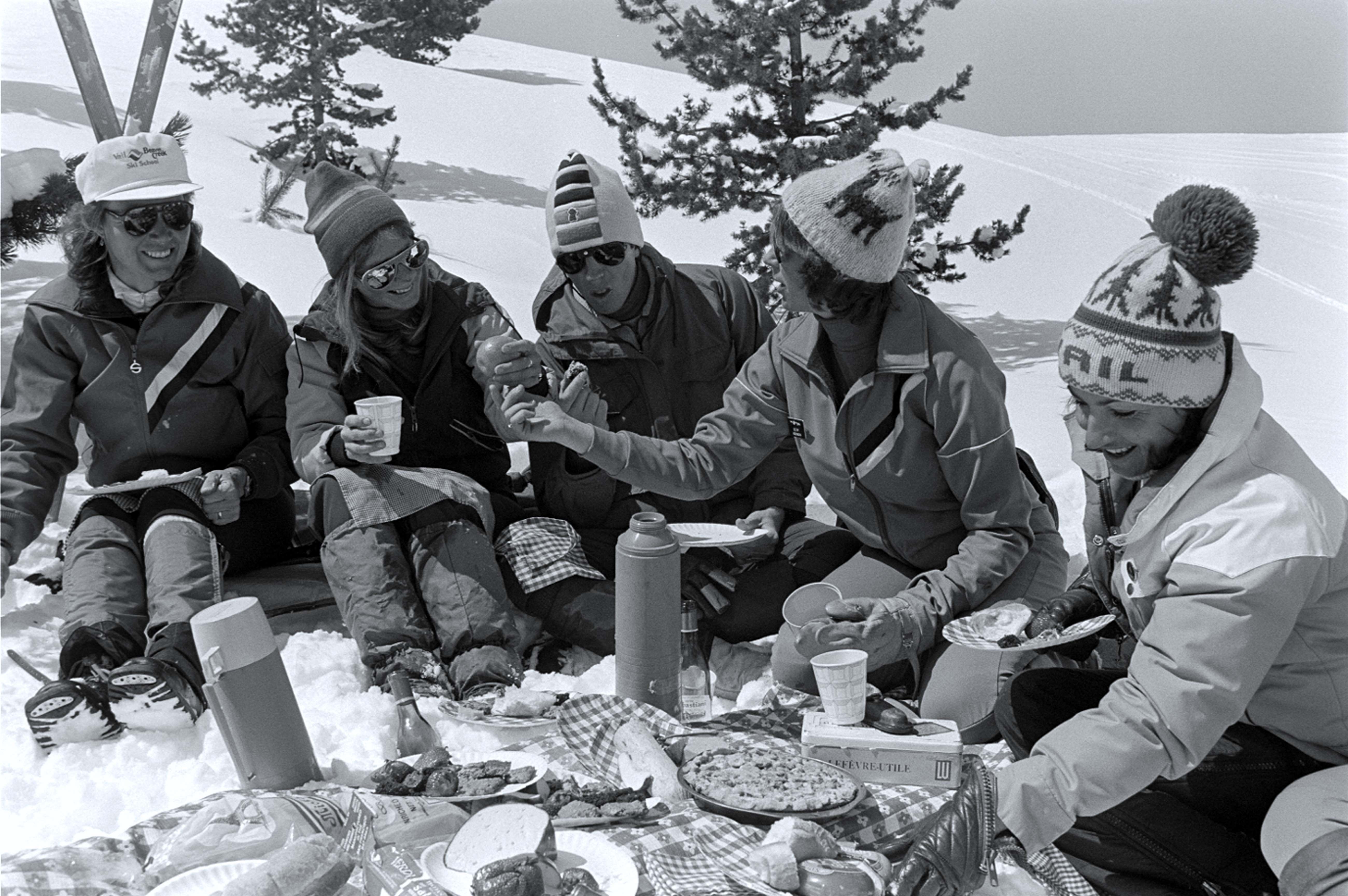 Our Story
Over 60 years of hard-won success serving communities across Colorado.
1962

Rod Slifer, ski instructor/Realtor, starts his one-man operation out of the lobby of the Lodge at Vail, selling properties for Vail Associates.

1968

Rod Slifer opens his own brokerage, Slifer & Company, on Bridge Street. As Vail grows, so do Slifer & Company and Vail Associates Real Estate.

1983

Jim Flaum, a real estate veteran and former Navy pilot, becomes vice president and managing broker of Vail Associates Real Estate.

1986

Harry Frampton and Mark Smith form East West Partners, the major force of the development of Beaver Creek Resort.

1988

Harry Frampton and Mark Smith open Frampton Smith Real Estate, concentrating on the newly-formed Beaver Creek market.

1994

The two top dueling powers of Vail Valley real estate merge, forming Slifer Smith & Frampton Real Estate.

2004

Opened offices in Summit County, the first located at 117 S. Main Street and Keystone Resort offices. Two more offices would be opened on Main St. in Frisco and 211 S. Main St in Breckenridge in 2013.

2019

SSF grows again with the acquisition of Palladium Properties, a boutique and independent luxury property brokerage firm based in Aspen and the Roaring Fork Valley. Palladium Properties founder, Krista Klees, joins Slifer Smith & Frampton as Executive Vice President and Managing Broker overseeing operations throughout the Roaring Fork Valley.

2020

Slifer Smith & Frampton Real Estate awarded development sales listing for the $600 million Snowmass Base Village, expanding its presence in the Roaring Fork Valley.

2020

SSF is a proud founding member of Forbes Global Properties, a luxury real estate marketing platform showcasing the world's finest homes and the stories behind them. Forbes Global Properties leverages the audience and worldwide reach of Forbes, one of the most trusted media companies for the last 100 years, to engage, inform, and delight buyers and sellers of luxury properties.

2021

Slifer Smith & Frampton Real Estate restructures leadership and Matt Fitzgerald is promoted to Market President of the Vail Valley. He is one of four Market Presidents: one in the Roaring Fork Valley, one in Summit County, one in the Vail Valley and one in Denver. This management change brings SSF even closer to the customers and the communities it serves.

2022

Slifer Smith & Frampton Real Estate acquires legendary Boulder Valley brokerage Colorado Landmark Realtors, expanding reach across the Front Range of Colorado. We also welcomed Orly Ripmaster from the Colorado Landmark team into her new position as Market President for the Front Range.
Testimonials
" Paul and his team worked very hard and professionally to ensure the transactions closed. "
- Harvey Allon
" Paul and Lindsey were great to work with in selling our house, they made a potentially difficult and stressful situation easy and enjoyable, we would highly recommend them to anyone looking to buy or sell their home. "
- Ken and Suzi Netzeband
" Paul has been our broker for several transactions in Denver and the eagle Valley. He has always done a spectacular job for us. He just completed the sale of our home in EagleVail, which had a few complications. Paul dealt with this in an extremely professional manner. He always goes well beyond what is expected. If I had another home to sell in Colorado, I wouldn't think twice about using anyone else but Paul. "
- Patrick Tierney 08 Rev Trust
" Paul Gotthelf and his team went above and beyond the typical level of service expected from a real estate brokerage firm during the sale of our vacation home. Paul was incredibly responsive, proactive, considerate, and diligent with all matters big and small. We managed to sell our home during the COVID-19 pandemic, and Paul and his team did not skip a beat. I cannot recommend him enough. "
- Matthew Thomas Harrison Trust
" Amicable, helpful, efficient. "
- Damian Michel Amanton
" It was great to work with Lindsey and Paul, both were extremely easy to work with and I had confidence in their knowledge and guidance. Thanks! "
- Karen E. Wojtko Rev. Trust
" Paul and Lindsey were truly a dynamite DREAM team! They both are incredibly warm, kind, responsive and helpful. We cannot overstate how wonderful it was to have their support in purchasing our first home. They are absolutely the people you want in your corner and have your best interests at heart. Paul has tons of building experience and knowledge of the valley; Lindsey is extremely organized and professional. "
- Holly & David
" PAUL GOTTHELF WAS OUR CONTACT AS A JEWELER AS OPPOSED TO A REALTOR. HIS PASSION FOR THE INDUSTRY AND THE ETHICAL STANDARDS WHICH ARE INTEGRAL TO PAUL'S WAY OF DOING BUSINESS, IS ABOVE REPROACH. LEA LUNDBERG KNEW PAUL IN 1980, AND SUBSEQUENT OPPORTUNITIES GAVE HER A GREAT DEAL OF INSIGHT INTO THE TYPE OF PROFESSIONAL ATTITUDE MAINTAINED BY PAUL. SSF AND HIS ASSOCIATION WERE JUST THE "ICING ON THE CAKE"! AT THIS TIME, ETHICS IS EXTREMELY IMPORTANT AND PAUL'S WORD IS - AS LEA'S FATHER, DEL MAYNE USED TO SAY - GOOD AS GOLD AND YOU CAN TAKE THAT TO THE BANK!! LEA WAS BORN AND RAISED IN THE EAGLE/VAIL VALLEY, AND HER PARENTS HAD A BUSINESS IN AVON FOR OVER 37 YEARS PRIOR TO THE BEGINNING OF VAIL. SHE WAS RAISED IN BUSINESS ALL OF HER LIFE, AND PROFESSIONALS SUCH AS PAUL GOTTHELF, WERE THE "NORM" AND EXPECTED MANNER IN DOING BUSINESS! "
- Lundberg Trust
" Professional, helpful. purchased property using Paul years ago and whenever we had a need for advice and assistance over the years, Paul provided it "
- Virgil L. Archer, Jr.
" Paul far exceeded all our expectations and has been enormously helpful throughout our search for the right property, contract submission, closing and getting settled into our wonderful new home! We are delighted and so grateful for Paul's guidance and terrific advice. We feel very lucky to have been able to work with Paul and to get to know him as our Edwards neighbor. We trust Paul implicitly and would highly recommend him without any reservation or hesitation!! "
- Gerard del Junco Rev. Trust
" We thank Paul and Lindsey for all of their devoted efforts in selling our home in Cordillera, Edwards, CO. They attended to every detail and took on our problems and got them solved very professionally!!! "
- Meadowside LLC
" Paul is amazing He pretty much sold packed shipped and moved us and then repaired things that needed repairing. Way beyond just selling our house. So many thanks to him and staff The best ever in a time of need. "
- Bindy Nields
Previous
Next