Sell With Us
See what makes us Colorado's leading, independent real estate company.
Colorado's Real Estate Company
What does that mean? Well, it means that when you work with a Slifer agent you tap into a network of agents and support staff working in over 30 offices in markets from Aspen to the Front Range. Our focus is always local, but our connections bring our properties to buyers across the state and around the world.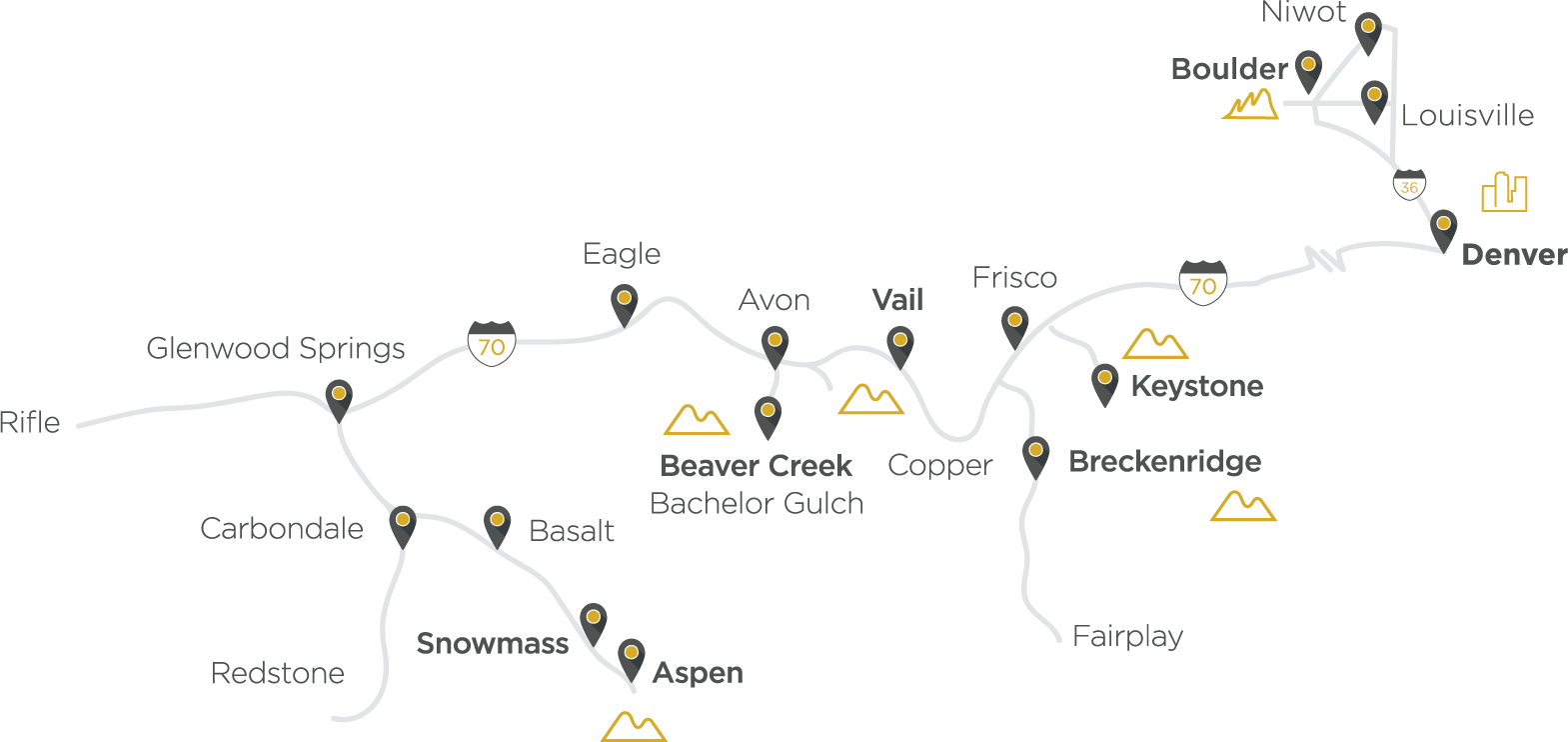 Our Global Network
While we are proud to be a local company, over the years we have built a global network of partners and affiliates to help showcase your property to buyers around the world. This includes our founding membership with Forbes Global Properties, this market-exclusive partnership means we are the only agency in our markets that has access to the incredible global network that Forbes Global Properties provides to home sellers.

Additionally, we proudly have been members of both the Leading Real Estate Companies of the World and Luxury Portfolio International. Combined this invaluable network helps our agents connect with the right buyers from Colorado to California to Chile and beyond.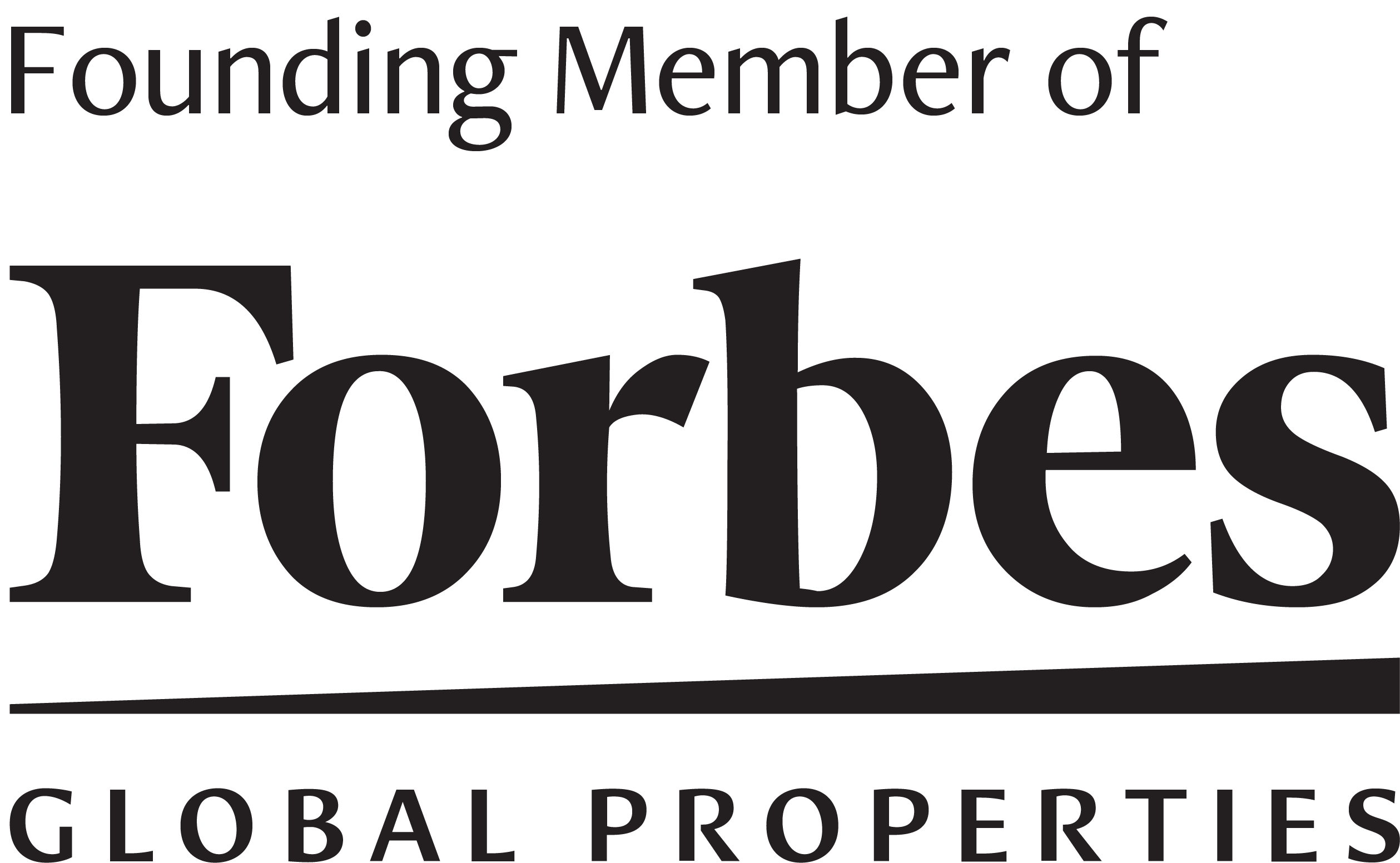 Support At Every Step
We proudly maintain a 3 to 1 agent to support staff ratio, meaning that while you work with a best-in-class agent, they work with a team of marketing professionals, broker development experts, and in-house closing staff all to ensure our agents can focus 100% on you.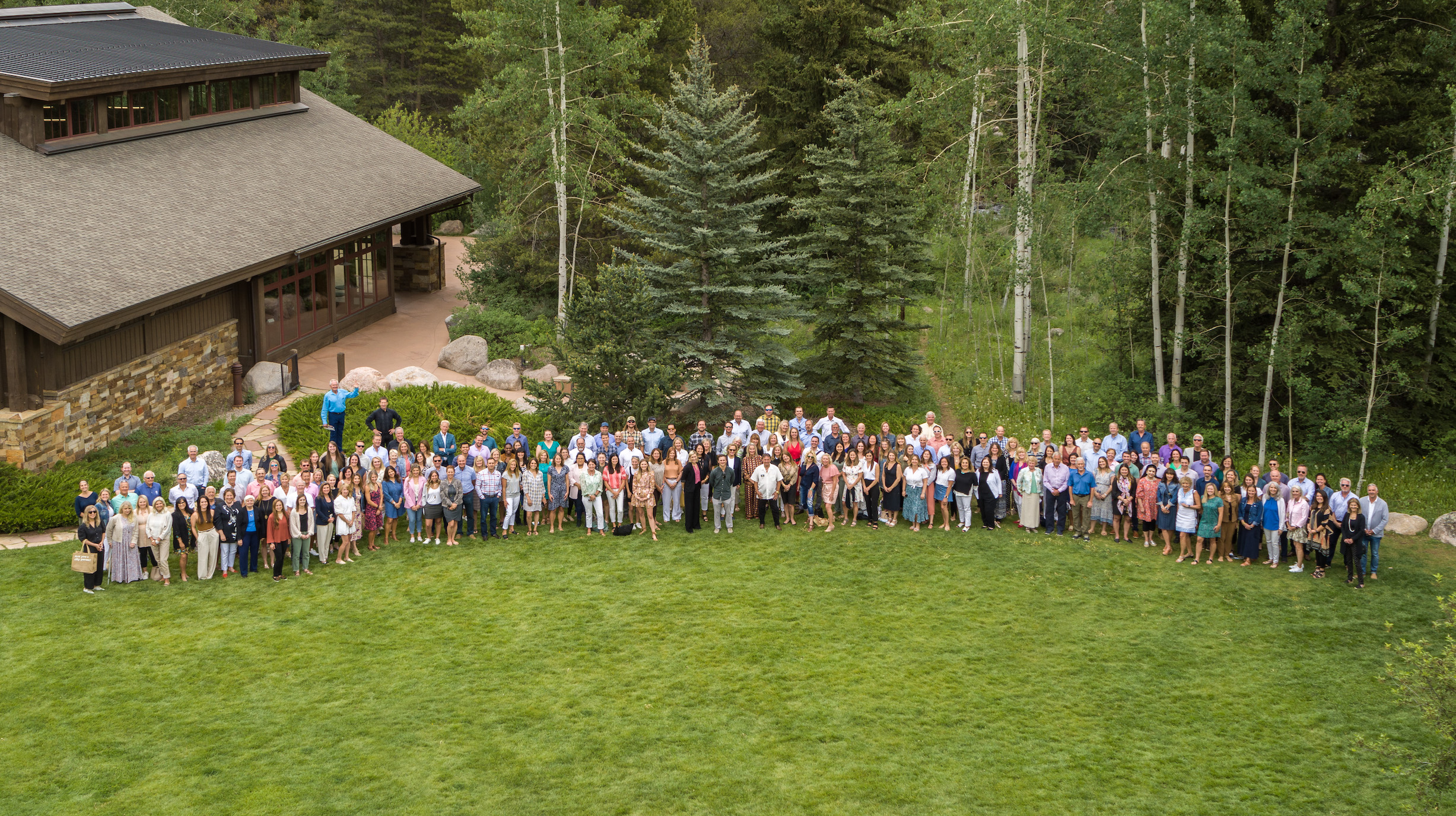 Incredible Visual Media
We all know a picture is worth a thousand words, but with Slifer Smith & Frampton that's just the beginning. Our years in the business have our contact lists brimming with photographers, videographers, story tellers, drone pilots and more to help bring out the very best in your property. At your agent's recommendation your property may be showcased via photography, property videos, expansive birds-eye drone footage, and even immersive walkthrough virtual tours.
Industry-Leading Property Websites
Slifer Smith & Frampton invests in our online presence with a dedicated team of digital marketing experts, a comprehensive lead generation budget, and eBusiness professionals that nurture every lead. Each property website supports: alerts & saved searches, market insight reports, community information, property videos & tours, and email marketing to ensure your property doesn't miss a well-matched buyer.
Exclusive Advertising Opportunities
Over our decades in the business we have cultivated a suite of print, digital, and social media advertising placements targeted to reach buyers right where they are. From local news papers, to national magazines, to our company-exclusive PORTFOLIO, no one provides more oppotuntinities for your property to put its best foot forward.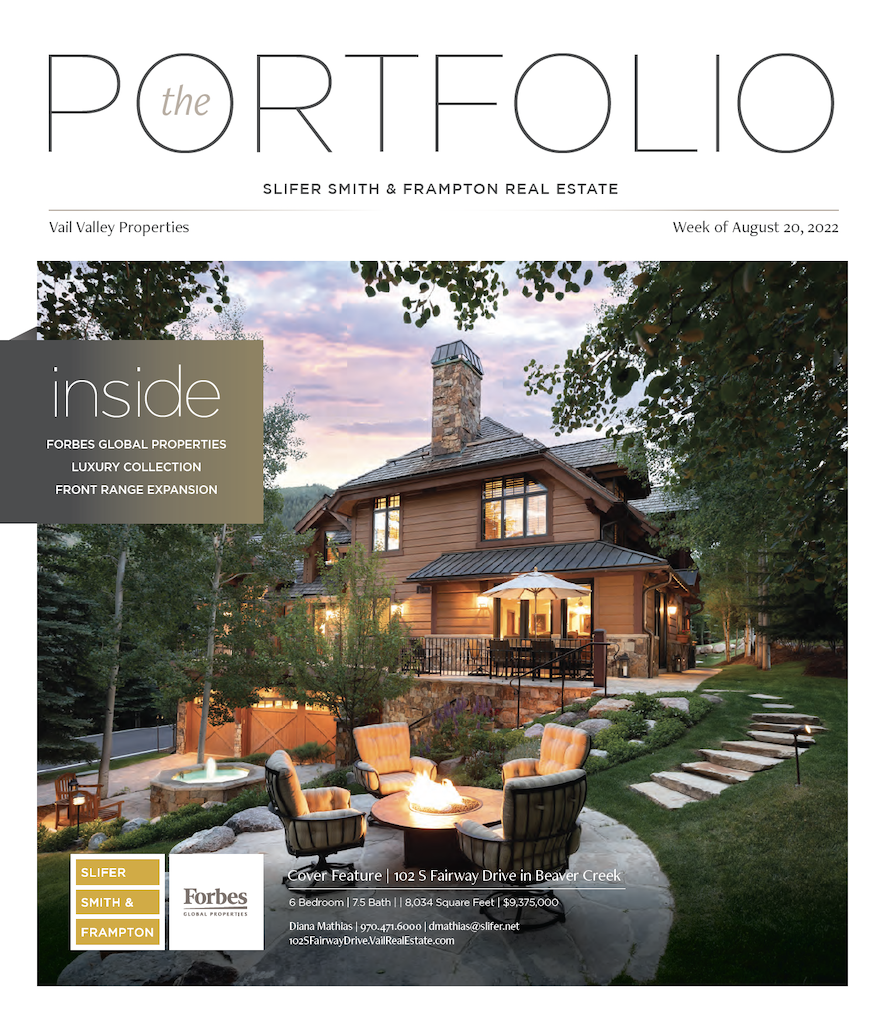 Testimonials
" PAUL GOTTHELF WAS OUR CONTACT AS A JEWELER AS OPPOSED TO A REALTOR. HIS PASSION FOR THE INDUSTRY AND THE ETHICAL STANDARDS WHICH ARE INTEGRAL TO PAUL'S WAY OF DOING BUSINESS, IS ABOVE REPROACH. LEA LUNDBERG KNEW PAUL IN 1980, AND SUBSEQUENT OPPORTUNITIES GAVE HER A GREAT DEAL OF INSIGHT INTO THE TYPE OF PROFESSIONAL ATTITUDE MAINTAINED BY PAUL. SSF AND HIS ASSOCIATION WERE JUST THE "ICING ON THE CAKE"! AT THIS TIME, ETHICS IS EXTREMELY IMPORTANT AND PAUL'S WORD IS - AS LEA'S FATHER, DEL MAYNE USED TO SAY - GOOD AS GOLD AND YOU CAN TAKE THAT TO THE BANK!! LEA WAS BORN AND RAISED IN THE EAGLE/VAIL VALLEY, AND HER PARENTS HAD A BUSINESS IN AVON FOR OVER 37 YEARS PRIOR TO THE BEGINNING OF VAIL. SHE WAS RAISED IN BUSINESS ALL OF HER LIFE, AND PROFESSIONALS SUCH AS PAUL GOTTHELF, WERE THE "NORM" AND EXPECTED MANNER IN DOING BUSINESS! "
- Lundberg Trust
" Amicable, helpful, efficient. "
- Damian Michel Amanton
" Paul Gotthelf and his team went above and beyond the typical level of service expected from a real estate brokerage firm during the sale of our vacation home. Paul was incredibly responsive, proactive, considerate, and diligent with all matters big and small. We managed to sell our home during the COVID-19 pandemic, and Paul and his team did not skip a beat. I cannot recommend him enough. "
- Matthew Thomas Harrison Trust
" We thank Paul and Lindsey for all of their devoted efforts in selling our home in Cordillera, Edwards, CO. They attended to every detail and took on our problems and got them solved very professionally!!! "
- Meadowside LLC
" Paul is amazing He pretty much sold packed shipped and moved us and then repaired things that needed repairing. Way beyond just selling our house. So many thanks to him and staff The best ever in a time of need. "
- Bindy Nields
" It was great to work with Lindsey and Paul, both were extremely easy to work with and I had confidence in their knowledge and guidance. Thanks! "
- Karen E. Wojtko Rev. Trust
" Paul and his team worked very hard and professionally to ensure the transactions closed. "
- Harvey Allon
" Paul has been our broker for several transactions in Denver and the eagle Valley. He has always done a spectacular job for us. He just completed the sale of our home in EagleVail, which had a few complications. Paul dealt with this in an extremely professional manner. He always goes well beyond what is expected. If I had another home to sell in Colorado, I wouldn't think twice about using anyone else but Paul. "
- Patrick Tierney 08 Rev Trust
" Paul and Lindsey were truly a dynamite DREAM team! They both are incredibly warm, kind, responsive and helpful. We cannot overstate how wonderful it was to have their support in purchasing our first home. They are absolutely the people you want in your corner and have your best interests at heart. Paul has tons of building experience and knowledge of the valley; Lindsey is extremely organized and professional. "
- Holly & David
" Paul and Lindsey were great to work with in selling our house, they made a potentially difficult and stressful situation easy and enjoyable, we would highly recommend them to anyone looking to buy or sell their home. "
- Ken and Suzi Netzeband
" Professional, helpful. purchased property using Paul years ago and whenever we had a need for advice and assistance over the years, Paul provided it "
- Virgil L. Archer, Jr.
" Paul far exceeded all our expectations and has been enormously helpful throughout our search for the right property, contract submission, closing and getting settled into our wonderful new home! We are delighted and so grateful for Paul's guidance and terrific advice. We feel very lucky to have been able to work with Paul and to get to know him as our Edwards neighbor. We trust Paul implicitly and would highly recommend him without any reservation or hesitation!! "
- Gerard del Junco Rev. Trust
Previous
Next